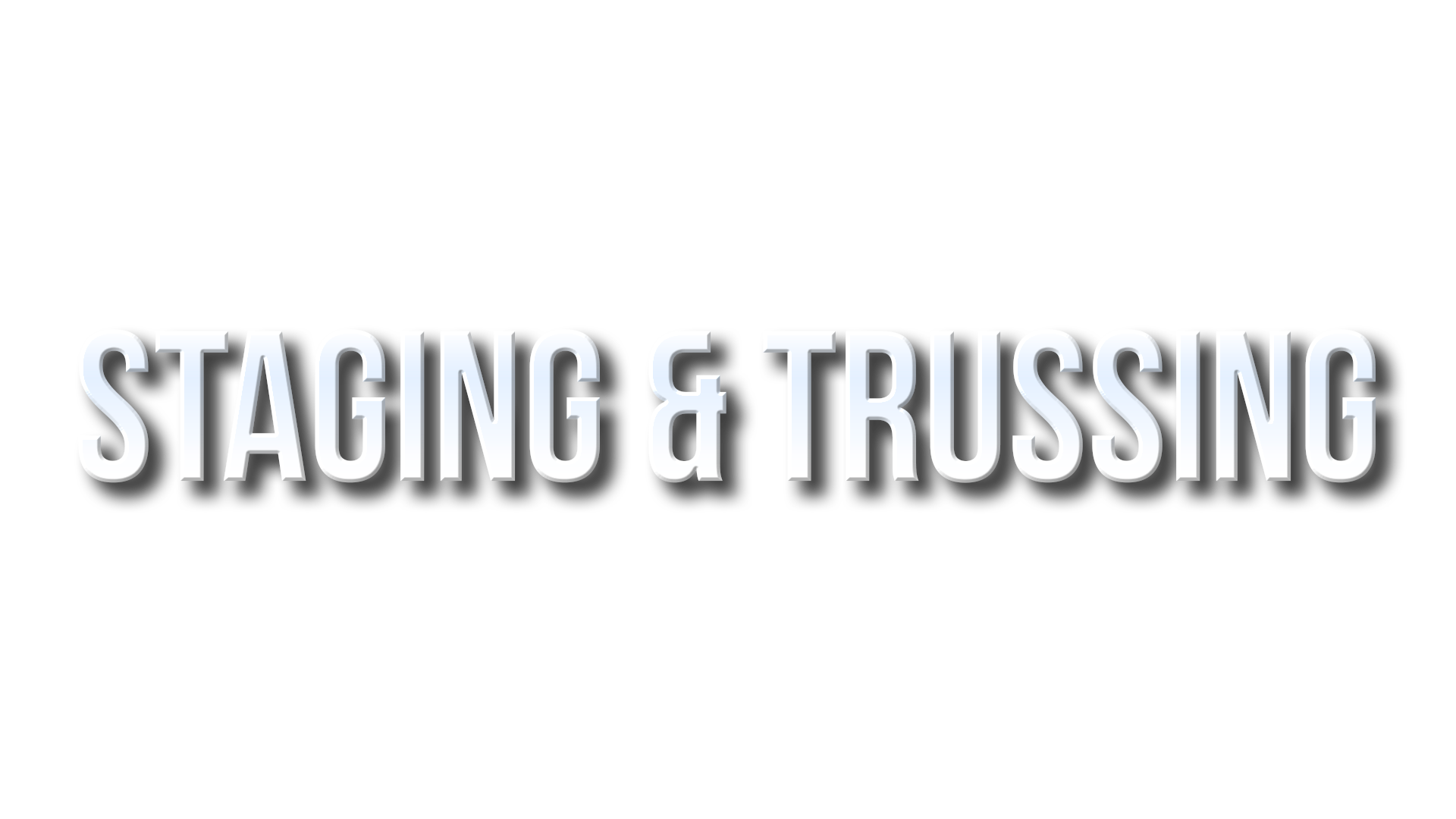 This page is a work in progress. For complete information, please call us at 734.977.1111. We apologize for any inconvenience. ✖
STAGING
The competition is sorely mistaken if they think they can upstage us. Our industrial staging solutions have seen action in the most demanding of settings, frequently being commended for their rock-solid composition and fast assembly times.
These modular stage systems also allow for differently proportioned floor plan configurations and altitudes, all according to the many different environments in which these stage systems may find themselves.
TRUSSING
Staging, lighting, or sound just wouldn't be the same without the support of trussing. Both the functionality and the aesthetics of our trusses make them appealing elements in practically every application they're found.
As an industry staple, they're built to handle great weight without budging, and can be positioned in a multitude of ways - e.g. framing a photo backdrop, crossing high above the stage with hanging equipment, or standing as underlit pillars at different points on the floor.
All manner of lights, flat screen TVs, wraps, etc. can be adorned to them to produce a variety of different looks and functions. Now that's quality you can truss.